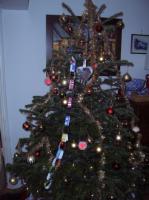 Thanks all of you who have sent us warm thoughts for Christmas and by such keeping up the good feeling being a part of the great sailing family.  We are extremely glad being a part of this community growing up during the last years and look forward to meet you when time and winds allow this to happen.  
For those of you who we not have been in direct communication with for a long time, those of you whose family has grown, and those of you who have had a hard time due to unexpected poor health. Please be aware of that you have been in our hearts all time.  
Regardless of the language we have used in this message, our greetings are also to all our friends who have followed us during our journey and who has sent us so many nice messages and contributed to keep in touch with our social life in Norway.
HILDE is for the time being docked in Raffles Marina Singapore and probably this will be her location up to beginning of 21012. She is taken good care of by the employees in the marina and especially by Phillipa who ensure that everything is cleaned both over and under water.
We are celebrating Christmas in UK (Bristol) together with our grandchildren Aurora and Sebastian, our daughter and her husband Hilde and Will, our son Kristian and his wife Stine.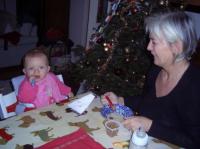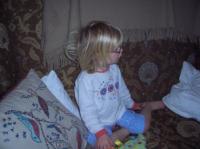 Reidun's main focus since we arrived Europe has been her father and the family up north in Norway and Hilde and her family in Uk. She has been travelling almost all time but she has stayed for enough time in Oslo to enjoy the advent with the Norwegian tradition "Lutefisk" (cod treated with lye and served boiled) and "Rakfisk" (partially fermented trout) together with our non sailing friends.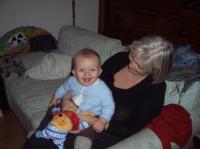 Finn joined a challenged job in November and together with the project in Singapore, this has been his 24 hours focus and will be his main focus in 2011. Both jobs will give the opportunity to visit HILDE and Singapore during the next year.
We wish you all Merry Christmas and a prosperous New Year.
S/Y HILDE
Reidun & Finn
Bristol December 24th 2010